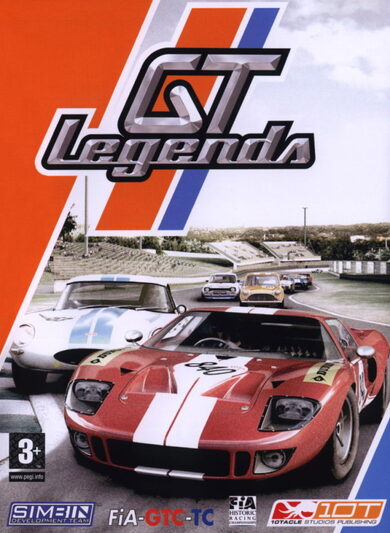 2005  Windows XP Windows 2000 - Single player  
The Golden Age of racing returns in a Sim Bin Studios' racing simulation game GT Legends. Race across 25 tracks in 5 difficulty levels as you make your way through a career mode in single player or join the multiplayer action and compete against other players! Icons of the sport such as Corvette, Shelby Cobra, Jaguar, Ford Mustang, Mercedes-Benz, all make an appearance among other legendary cars from the 60's and 70's!

GT Legends is a sports car racing simulator for the PC developed by Simbin. It is based on the 2005 FIA Historic Racing Championships for GTC and TC cars of the 1960s and 1970s. This is a modern-day championship for historic cars, and so the circuit ...
  more on Wikipedia