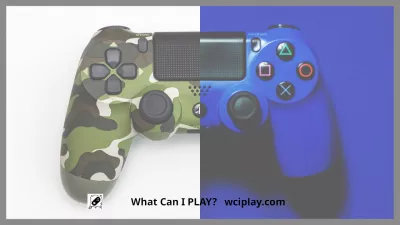 ---
---
Many gamers are looking for a PS3 with cross-platform PS4 gaming to be able to play on the next generation console as well. This will allow you to play your favorite games with your friends on consoles of different generations.
If you had a PS3 console with PS4 cross-platform gaming, then you can enjoy your favorite entertainment even when you change the console. There are not many such games, but they are.
What is PS3 Cross-Play on PS4?
A lot of time has passed since the days of the first game consoles, when games were written for some specific set-top box. It has long become unprofitable to release games for any one ecosystem. On the one hand, exclusive games can provide console owners with a sense of elitism, and for manufacturers, the ability to optimize the game for certain configurations.
Cross-platform games have become increasingly popular, allowing you to play from different generations of the same console or even from different game consoles, to play in the multiplayer mode. And despite the fact that the last model of SonyPlaystation 5 came out at the end of 2020, many still prefer the past generations, so they are looking for options for PS3 with cross-platform games for PS4.
Cross-platform versus multi-platform: what's the difference?
Cross-platform means multiplayer or the possibility of progression in the game on multiple platforms. Regardless of the console, players can play online on the same server and interact with each other.
The multiplatform just comes out on multiple platforms, but there is no interoperability or progression.
When it comes to online games, it's the cross-platform that gives them a big advantage. In fact, the more the number of players, the higher the attractiveness and value of the game. Therefore, recently they have been trying to create as many cross-platform games as possible in order to maximize the audience. The situation is exactly the same with games for different generations of consoles.
The most successful and illustrious examples of games across platforms are GTA V, Fortnite, and Sea of ​​Thieves. Mainly due to the fact that they can be played not only on game consoles, but also on a personal computer. Some can even be run even on a tablet or smartphone.
More and more generations of consoles appear, old servers are gradually closing, so it is increasingly difficult to find a PS3 with cross-platform PS4 games.
What are cross-platform games?
Cross-platform game or crossplay is an online computer game using various platforms for a one-time connection.
The advantage of cross-platform development is an increase in development speed. For different projects, the launch time reduction indicators will be different depending on the functionality of the application, how complex it is, but on average, time savings can reach 20%. And this reduces time-to-market - the time it takes for a product to enter the market. So how do ps3 cross platform games work?
Cross play is a type of online video game that is available on multiple platforms at the same time. For example, you can play Fortnite on Xbox One, and another player will play the same game, only with a Nintendo Switch.
Games like Minecraft and other popular entertainment almost always try to be released on more platforms in order to attract more players and make the game even more interesting. For this, Russian-speaking, English-speaking and other servers are opened so that players can communicate and play comfortably.
But it should be noted that this practice is not welcomed by all manufacturers of gaming platforms and video games. The number of no less popular exclusive games still prevails.
List of video games that support cross-platform play
Why do soniboys play such games?
It should be noted right away that fans of game consoles are called sonyboy (soniboi). By the name of the game console SonyPlaystation. Such games are interesting because you play against or together with real players. This is how a competitive spirit appears, vivid emotions from rivalry and the joy of victories.
Moreover, you can play not only with users from other cities, but also countries. Many players find themselves virtual friends in this way or even unite into whole clans. Different ratings are created with the achievements of players, which contributes to the development of excitement. It is thanks to this that the popularity of this format is constantly growing, but not all consoles can afford a cross-platform.
Why don't all games have cross-platform play?
There are only a few big players in this segment, including Microsoft Play Anywhere, Nintendo Switch, Sony PlayStation and Xbox. Even such large giants, due to technical or financial capabilities, cannot develop cross-platform games faster.
By the way, Sony PlayStation and Xbox are now actively developing towards a similar gaming format. But at the same time, they do not forget to develop their own games on their platform so that more players play exactly in the products of their studio.
What about intergenerational gaming?
Games of different generations are entertainment that can be played on for example a modern PS5 and a slightly older PS4 or even PS3. This isn't cross-play, just the ability to play on consoles over one generation, but there is a catch. Due to the fact that the PS3 technology turned out to be so complex, it is quite problematic to create such video games that would work equally confidently, without bugs and crashes on both platforms.
There is also such a thing as cross play. For example,  Call Of Duty   Warzone allows you to play not only on game consoles of later and earlier generations, but also on personal computers. But there are very few such games, because it takes too much effort to create it and then maintain it in working order on all platforms.
Best cross-play
There are fewer and fewer opportunities to play PS3 with PS4 cross-platform games. Among the games that can work cross-platform, between generations or in cross-play, the following can be noted:
Divekick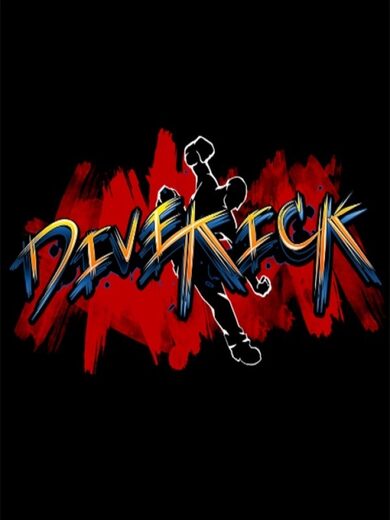 Divekick is the world's first‐ever two ­button fighting game! It made a splash with the press and fighting game community for not using a stick, yet still retaining the strategic gameplay & spacing techniques used by pro fighting game players. Now anyone can experience the thrill of fighting games without memorizing complex combos. Key Features 14+ completely unique and original characters, each with their own fighting style and special techniques Includes Divekick: Addition Edition update featuring a new playable character, new stage, and multiple balance changes for existing characters A story for every character in the game, including an intro, ending, and rival battles Ranked & non-­ranked GGPO­ powered online play, the most trusted net-code in fighting games. Includes ranking boards for each character and overall Local VS play for 2 players, with quick and easy button reconfiguration. Cross Play: PlayStation 4 system,  Playstation 3   system, & PlayStation Vita system.
Divekick - Wikipedia
Get Divekick on PS3
Get Divekick on PS4
Dragon Quest Heroes II
DRAGON QUEST HEROES II is a hack-and-slash, field-roaming Action RPG that sends players on a new adventure to restore order in a once peaceful world filled with hordes of monsters and battles of epic proportions. Up to 4 players can band together in cooperative multiplayer to conquer swarms of enemies and defeat challenging boss monsters. There is also a cast of many playable characters each with unique moves and abilities - including a host of familiar faces from the DRAGON QUEST series and four brand new heroes that must team up to defeat an unknown threat looming over the Seven Realms!
Dragon Quest Heroes II
Get Dragon's Quest Heroes II on PS3
Get Dragon's Quest Heroes II on PS4
Dragon's Crown
Dragon's Crown Pro, the remaster of 2013's acclaimed 2-D hack and slash game from Vanillaware and ATLUS is returning to the PlayStation 4 and PlayStation 4 Pro! With updated visuals and presentation for the current-gen, hunting for treasure in the Kingdom of Hydeland has never been more rewarding.
The original Dragon's Crown features groups of heroes that face dreadful challenges in the labyrinthine dungeons surrounding the medieval fantasy kingdom of Hydeland. As they explore deeper into the dungeons, non-player characters come in to play with quests and tasks to complete. Use six adventurers (Fighter, Dwarf, Amazon, Wizard, Elf, and Sorceress) and their unique abilities to unravel the story behind the ultimate treasure, the Dragon's Crown.
Dragon's Crown Pro retains all the gameplay elements of the original game, including Vanillaware's gorgeous 2-D visual flair and character design, but adds current-gen upgrades.
Dragon's Crown - Wikipedia
Get Dragon's Crown on PS3
Get Dragon's Crown on PS4
Dragon's Dogma Online
Dragon's Dogma: Dark Arisen is the next exciting chapter in the Dragon's Dogma franchise, delivering a huge brand new area, missions, enemies and more, plus all of the content from the original game.
CAPCOM: Dragon's Dogma DARK ARISEN Official Site
Get Dragon's Dogma on PS3
Get Dragon's Dogma on PS4
Dynasty Warriors 8
As with previous titles in the series, Dynasty Warriors 8 follows the stories of the kingdoms of Wei, Wu, Shu and Jin through the actions of historical military and political figures of the time as they fight to gain control over the Three Kingdoms of China. However, this sequel takes the much loved IP one step further, merging numerous replay elements like multi-endings and extra modes with synergies between action and game systems, making a game that people won't want to put down. Apart from the Story Mode, which comes with new episodes and characters and takes a deeper look at the drama that unfolds in the Romance of the Three Kingdoms story, Dynasty Warriors 8 includes all new 'What if?' scenarios. Breaking away from historical fact, this mode takes a look at what could have happened if famous characters had lived to fight another day. Stories branch out to different outcomes providing variety in the course and ending of the game, and giving the players the power to view an alternate version of history depending on their choices. Dynasty Warriors 8 also boasts a vast number of new and returning playable characters, as the highly anticipated officers Yue Jin and Li Dian from the Wei Kingdom, who make their first appearance in the series, alongside more than 70 playable characters that fight to prevail in the battlefield. Giving stronger emphasis in the stage of these epic battles and inspired by the landscape of ancient China to deliver a wide range of visual treats, Dynasty Warriors 8 will feature more than 40 completely new stages: verdant plains, desolate wastelands, sharp ravines, huge castles, and other breath-taking sites.
Dynasty Warriors 8 - Wikipedia
Get Dynasty Warriors 8 on PS3
Get Dynasty Warriors 8 on PS4
Guilty Gear Xrd
Celebrating its rich 16-year history as one of the most innovative fighting games ever, Guilty Gear Xrd-SIGN- brings its completely redesigned, extreme style and unique 3D animation to players everywhere.
Extreme Battles Await - Guilty Gear's signature system, "Roman Cancel," has been significantly expanded and improved, creating endless fighting styles!
Arc System Works, developer of Guilty Gear, is legendary for its 2D animation style and decided to bring that sensibility to the world of 3D, creating a seamless and unique experience that will stun players with Guilty Gear's smooth, yet amazing graphics.
Daisuke Ishiwatari, the multi-talented man behind Guilty Gear, once again arranges and composes the music of Guilty Gear Xrd-SIGN- featuring over 27 heavy rock tracks.
Guilty Gear Xrd - Wikipedia
Get Guilty Gear Xrd - SIGN on PS3
Get Guilty Gear Xrd - SIGN on PS4
Get Guilty Gear Xrd - Revelator on PS3
Get Guilty Gear Xrd - Revelator on PS4
Helldivers
Brave Helldivers have been locked in a triumphant galactic war since the title's exclusive digital release on PlayStation platforms in March 2015 Now the citizens of Super Earth can join the epic fight against the enemies of humanity with a physical edition of the game including all DLC add-ons and expansion packs The physical PS4 edition includes a digital copy of the PS3 and PS Vita editions of the game All three versions of the game can be played together
Helldivers | Arrowhead
Get Helldivers on PS4
Metal Slug 3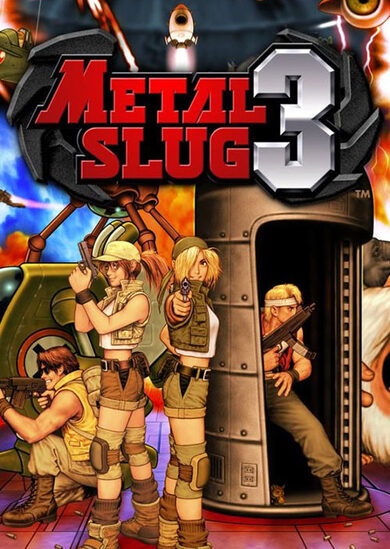 Momentum builds at every level toward an unprecedented blaze of firepower in Metal Slug 3. The evil General Morden is back with a menacing plan to build a new world order. Join Marco, Tarma, Eri and Fio in their mission to stop him. Use handguns, machine guns, grenades, cannons, and more to challenge a wide array of enemies through 5 challenging stages. Take alternate routes and explore exciting new stages with Crossroad Entrances on each level. Attack vehicles include the Metal Slug, Camel Slug, Rebel Armor, Slug Mariner, Ostrich Slug and more. Find all 10 models for increased firepower and defense capabilities as you encounter crab-like creatures, giant locusts, souls of zombies, frogmen and more.
Get Metal Slug 3 on PS4
Metal Slug 3 - Wikipedia
Natural Doctrine
Strategy role-playing gamers be ready, as this game will truly test your ability to conquer the evils that lurk in the sprawling networks of mines and ruins in the areas surrounding the fortress city of Feste. Seasoned explorers and novices alike venture underground into dangerous caves to collect the coveted material known as Pluton. During your first trip down into the depths of one of these mines, you and your new explorer friends quickly realize that things may be more dire than you had imagined as you encounter a brand-new type of evil lurking below the surface. You and your newfound friends must strategically defeat these new difficult foes and warn the kingdom of their presence before it's too late.
Natural Doctrine - Wikipedia
Get Natural Doctrine on PS3
Get Natural Doctrine on PS4
Skullgirls: 2nd Encore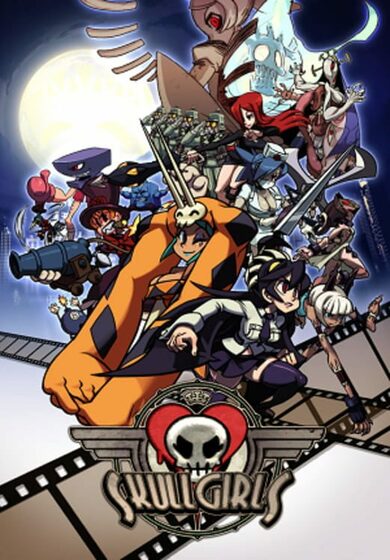 Skullgirls 2nd Encore is a beautiful, fast-paced 2D fighting game that puts players in control of fierce warriors in an extraordinary Dark Deco world. Each of the 14 wildly original characters features unique gameplay mechanics and plenty of personality. Skullgirls 2nd Encore is the perfect fighting game for casual and competitive fighting game fans alike. Casual players will enjoy the fully voiced story mode, gorgeous animation and soundtrack by Michiru Yamane, while hardcore players will appreciate its balance and cross-platform multiplayer.
Skullgirls 2nd Encore
Get Skullgirls 2nd Encore on PS4/PS Vita
Terraria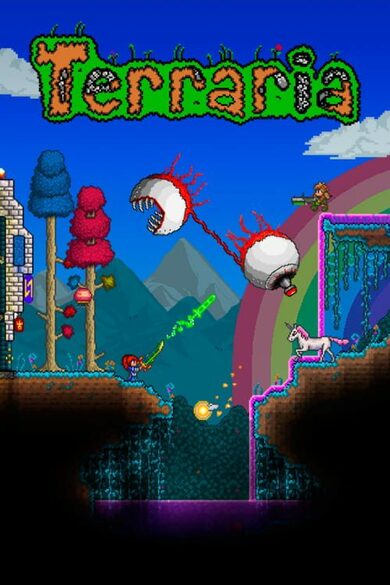 Dig, Fight, Explore, Build! The most extraordinary action-packed adventure is just a pickaxe swing away... Welcome to Terraria!Explore vast and vibrant worlds with your friends, and face the treacherous perils of Terraria including hundreds of twisted foes, magical creatures and mighty final bosses. Dig to literally the ends of the earth and then craft with what you discover to make amazing armor, weapons and other items. Build fantastic dwellings with only your imagination as your limit - the world is your canvas!Features:Classic Terraria gameplay now with  Playstation 3   System specific control system, and a friendly crafting/item interface.Online multiplayer with up to 8 players! Split-screen multiplayer 2-4 players.New Enemies and Final Boss, as well as Ultimate Weapons, new Armour and Pets never seen before!Hundreds of weapons, armour and other items to craft, with character advancement.Over 50 different block types and over 30 tinker combinations, to build whatever you imagine!NPC's and a swarm of enemies (over 100 types) including goblins, wyverns, unicorns, and--GASP--clowns!
Terraria
Get Terraria on PS3
Get Terraria on PS4
Toukiden 2
Open World, Multi-Player Hunting Action! The next installment of the best demon-slaying game! Fight to save the world from demons through real time battles in a huge open world environment. Experience deep new story lines, arm for battle with new weapons, and defeat newly designed demons.
Toukiden 2 - Wikipedia
Get Toukiden 2 on PS3
Get Toukiden 2 on PS4
Warriors Orochi 3 Ultimate
Fans will experience WARRIORS OROCHI 3 in a brand new light as they enter the fray with the implementation of new generation console features, new storylines and scenarios. There is enough new gameplay content and depth of replayability to satisfy warriors of all levels including special cross over characters such as Sophitia from the SOULCALIBUR series and battle stages from ATELIER, DYNASTY WARRIORS, NINJA GAIDEN Sigma 2 and SAMURAI WARRIORS. The next evolution of the OROCHI universe, WARRIORS OROCHI 3 Ultimate, awaits fans.
Warriors Orochi 3 - Wikipedia
Get Warriors Orochi 3 Ultimate on PS3
Get Warriors Orochi 3 Ultimate on PS4
In Conclusion: how to find PS3 to PS4 cross play games?
New games appear steadily, while the old ones, on the contrary, close the servers, so it is important to follow the latest news. I wish you all good playing!
---
---
---