---
---
The quest for the best video game ever
Many of us play games as an escape. To float away from the real world full of responsibilities and stress and dive into a mystical world full of exciting powers, interesting characters, and hours of fun. Some games struggle to create this level of atmospheric immersion, while others excel with flying colors. If you are interested in a game that you can get truly lost in for hours, forgetting the reality you left behind, then let me tell you about what could quite possibly be the  best video game ever ‌  made, Hollow Knight.
About Hollow Knight video game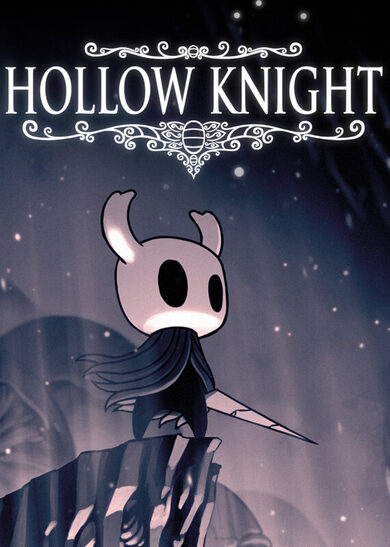 Hollow Knight ‌  is an Indie MetroidVania (a combination of Metroid and Castlevania styles of game design) with a unique art style and over a hundred hours of content to get lost in. I have played this game all the way through almost three times by now and I fall in love with it all over again every single time. While I could talk about this game for hours I will break it down into a couple sections that highlight the greatest aspects of Hollow Knight.
The World
In Hollow Knight, you will explore the bug filled world of Hollownest. It is a completely connected world that is segmented into different areas complete with their own designs, enemies, and music. As you explore you will soon find yourself lost (quite literally), but rather than instilling a sense of fear, it instills a sense of wonder. There is a huge world to explore, with new characters to meet, items to find, and fantastic battles to have. As I said before, I have played this game to an ending multiple times, and I still find new pockets and corners of Hollownest that I had yet to see. I promise you, if you start  Hollow Knight ‌  you will find yourself lost in a massive, gorgeous world that you can dive into again and again.
The Gameplay
 Hollow Knight ‌  has gameplay that is easy to learn, but hard to master. It can be considered an action RPG where you will battle enemies out in the world and pick up new skills and abilities on your journey. Playing as the Knight, your main weapon will be the Nail, a sword like object you can swing in all four directions (including downward if you jump), but you will pick powerful abilities called 'Spells' on your journey. Now I will say the combat can be challenging at first, but as you adapt to it, you will find it very rewarding. The way the Knight can move, how enemies can move, and different ways you can build the Knight, will all become a very rewarding puzzle within itself that feels great to master. Other than combat there also platforming challenges that bring a nice change of pace to the game.
Is Hollow Night the best video game ever?
Overall  Hollow Knight ‌  is a fantastic experience. Not only the world and the gameplay, but also the excellent, rich narrative and its beautiful art style will grip like very few games can replicate. For me,  Hollow Knight ‌  is an definitely a contender for the  best video game ever ‌  (and I'm pretty critical). If you ready for full length adventure with a world, story, and atmosphere that will grab you by the heart and not let you go, then  Hollow Knight ‌  is the perfect game for you.
---
---