---
---
Video games are everywhere now. It's on PC's, Consoles, and even mobile phones. They are so easy to come by these days that everyone has their fair share of info on what is the best video game ever made, which we'll be diving into in this article.
The official interpretation of a video game is a game using images generated by electronic equipment. In other words, a video game is an electronic game that is based on the interaction of a person and a device through a visual interface, such as a TV, computer monitor or phone.
We will provide you with a list of video games considered the best for you to review. If you are a fan of video games then this is a must to learn and play!
#1: Pong (1958)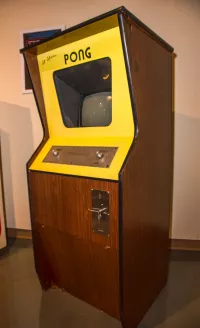 The first honorable mention is Pong, the first video game ever created. Because of pong, the idea of electronic entertainment was born. It was made by physicist William Higinbotham in the 1958, which is a simulator for a simple tennis game that is similar to the 1970's video game Pong, and it became quite a hit in the Brookhaven National Laboratory open house.
VR Ping Pong Pro Steam Key GLOBAL
#2: Minecraft (2009)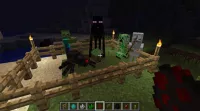 Now going back to modern times we have, Minecraft! Minecraft is a sandbox video game, which is made by Mojang studios. Created by Markus Notch Persson, he made Minecraft to be an open world exploration game that you can build, mine and fight some enemies called mobs. You could also choose to cooperate or compete with some fellow players in the same world. Minecraft has been in the mainstream ever since, winning several awards as one of the greatest and most influential video games of all time.
Minecraft Dungeons - Windows 10 Store Key GLOBAL
Minecraft Dungeons (Xbox One) Xbox Live Key
#3: Grand Theft Auto V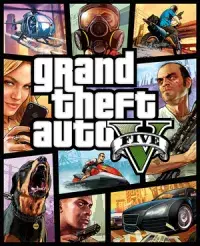 Do you want to know the feeling of someone working for a gang? Grand Theft Auto is well known for that. Made by Rockstar games, it's the first main entry in the Grand Theft Auto series since 2008 Grand Theft Auto IV. It sets in the fictional State of San Andreas based on Southern California. The gameplay is focused on heist sequences and many missions involving gun fights and driving gameplay. You can control 3 of the protagonist depending on the mission that you are in,
Grand Theft Auto V: Premium Online Edition Rockstar Games Launcher Key GLOBAL
Grand Theft Auto V + Megalodon Shark Cash Card Rockstar Games Launcher Key GLOBAL
#4: God of War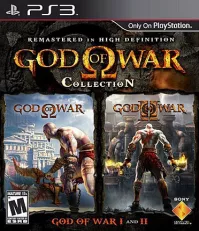 This is known as one of the best games out there- The  God of War   series.  God of War   has always been a movie-type game, which has insanely awesome cinematography, with beautiful graphics and an awesome story line. Developed by Santa Monica and published by Sony Computer Entertainment, every  God of War   series never disappoints. From the bloody fights against the gods of Greece to a beautiful scenery in every mission. It won several Game of the Year awards.
God of War (PS4) PSN Key
#5: World of Warcraft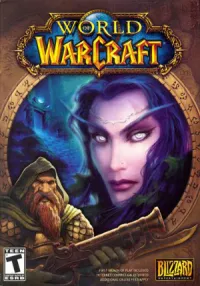 Jump in to Azeroth in a world full of magic and adventure!  World of Warcraft   is a Massively Multiplayer Online Role-Playing Game (MMORPG) which was released in 2004 by Blizzard Entertainment.  World of Warcraft   is the 4th released game set in the Warcraft fantasy universe. As with any MMORPG games, players control their in game characters called avatars and explore every possible landscape, fighting every monsters, completing many quests and interacting with many players online!
World of Warcraft: Shadowlands Battle.net Key
World of Warcraft 30-days time card Battle.net Key
World of Warcraft: Battle for Azeroth Battle.net Key
The best video games ever made
In conclusion, these are 5 best video games ever made. To most, gaming is more than just an interest, but a way of life. There are various individuals who earn income by playing video games, while some choose to play games because it's what they're passionate about and they get to play with their friends. At the end of the day, gaming is more than meets the eye.
---
---