---
---
For every mood, there's a particular game you want to play. There are various emotions integrated in each game nowadays, and this gives you the liberty to choose a game aligned to your mood. In this article, we'll be discussing must play pc games for each mood that you feel. You can play these games whether you feel bored at home, or you're just looking for some adrenaline rush in the comfort of your own home.
#1: Call of Duty: Warzone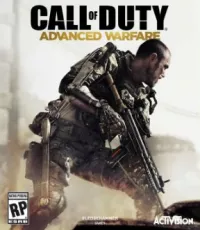 If you feel a little bit competitive and you want to shoot some people's heads, playing Call of Duty: Warzone is the perfect game for you! Of course, who doesn't love a first-person shooter game that is jam packed with action in itself? It's a battle royale game, and every gamer out there has knowledge on what a battle royale game is. If not, it's a fight in which the last combatant must survive in order to win the game. To make it easier to understand, the purpose of the game is to kill them all and be the last man standing. It can be played in either solo mode or with friends!
Call of Duty: Advanced Warfare - Havoc DLC US PS4 CD Key
#2: Star Wars: Jedi Order
If you're a fan of the Star Wars movie franchise, then you would completely love this game! This game is for players out there that seek adventure and play as Cal Kestis, a Padawan that survived the last events of Star Wars: Revenge of the Sith. This game can be seen in all platforms, whether you download this on your PC, PS4 or Xbox!
Star Wars: Jedi Fallen Order Origin CD Key
#3: Resident Evil 3
For all those horror junkies out there who are fond of a combination of jump scares and action,  Resident Evil 3   has been always the best of both worlds. The remake of Resident Evil 3: Nemesis is out in all platforms! Play as Jill Valentine, as she tries to escape the dreaded Racoon city that is filled with the infected zombies that are trying to get her.
Resident Evil 3 Steam Key GLOBAL
Resident Evil 3 (Xbox One) Xbox Live Key GLOBAL
Resident Evil 3 (2020)
#4: Final Fantasy XV
You are seriously living in a cave if you have no idea what this game brings to the table. This role playing fantasy game will make you busy for days. Grab that PC and join Noctis Lucis Caelum and journey across the world of Eros on this action-packed fantasy role playing game!
Final Fantasy XIII-2 Steam Key GLOBAL
Final Fantasy VII + VIII Steam Key GLOBAL
FINAL FANTASY VII (Xbox One) Xbox Live Key
#5: Flow
This type of game will help you relax whenever you are having a bad day. In this game you're gonna start up as a tiny organism, munching on anything that moves to make you grow larger. However, be careful on what you eat as some may nibble on you too from the inside. This game is so relaxing especially with the background music playing while you play!
The 5 must play PC games
In conclusion, these are your 5 must play pc games for every mood. Games are more than just interests, but it's also a way of life. By finding the perfect game that matches your mood, this is how you thrive in competitiveness regarding the game you're playing.
Why pc games must play? People are fond of games and in order to assert themselves, to prove to themselves and others their worth, due to the fact that in real life this is more difficult to do. In the game, we can be the main characters: strong, brave, successful, rich and revered by society.
You ask what is useful in computer games? Games develop the reaction, attention and motor skills of the child's hands; Researchers note that after action games, children read faster and better absorb what they read; People who often play are more persistent and perseverant (they cope with complex tasks more successfully, do not give up until they reach the goal).
---
---
---